What Is Gray Divorce?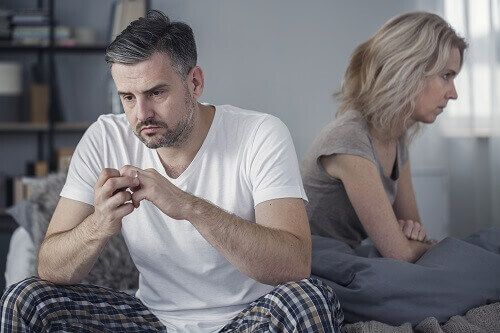 Gray divorce, or divorce between individuals over the age of 50, is becoming increasingly common in our society. Given the fact that these couples are often at a different stage in their lives, closer to retirement than younger spouses who call it quits, they often face a unique set of problems, particularly when it comes to asset division.
The Challenges of a Gray Divorce
In every divorce case, regardless of age, a couple's assets and property are divided. In a gray divorce, this can become significantly more complex, especially when it comes to Social Security benefits. These benefits are not divided like other retirement benefits, such as an IRA or a 401(k) account.
Generally, a former spouse will only be able to claim Social Security benefits based on their ex's work record if:
Your marriage lasted at least 10 years
You are 62 years of age or more
Your former spouse is entitled to receive Social Security benefits
Your Social Security benefits are smaller based on your own work history compared to your former spouse's
If all of these apply to your circumstances, you could potentially obtain the larger benefit based on your former spouse's work record, without reducing the amount he or she receives.
Unlike Social Security benefits, however, other retirement benefits will be equitably distributed between you and your former spouse. If you are splitting a 401(k) plan, you should consider a qualified domestic relations order (QDRO), which provides a one-time tax break. For example, if you wanted to take some cash out, you would owe taxes on the distribution, but would not have to pay the 10% tax penalty for withdrawing it. Additionally, if you rolled the money immediately into your own IRA, you would not be penalized or owe taxes.
Spousal Support in a Gray Divorce
In most cases, if one spouse is still working and the other is not, the non-working spouse is nearly guaranteed to spousal support. If the income from the divided assets is substantial enough to meet the non-working spouse's needs without necessitating financial assistance, then it is likely spousal maintenance will not be awarded.
Although it is often believed that an open-ended award of spousal maintenance is essentially a lifetime award, it can be modified at any time, just like any other award of spousal support if either party's circumstances change substantially. Spousal support would also end in the event of either party's death.
Speak to an Experienced Divorce Attorney!
If you are getting a gray divorce, you will experience numerous other challenges others tend not to face and, as such, need particularly skilled and knowledgeable help on your side. At the Law Offices of Elaine Stypula, our divorce team is prepared to assist you with all of your divorce-related issues, no matter how complex they might be. With over 15 years of experience on our side, you can rest assured your case will be in good hands with us.
---
Contact us today to schedule a case review with our accomplished divorce attorney.
---